HOW TO SET THE DEFAULT SCREENSAVER
Once you've downloaded and installed the Ah Wha Gwan screensaver, it's now time to set it as your default screensaver. The instructions and visual aids are based on Windows 7 & Vista PCs. On Windows XP based systems, right click on the desktop, select the properties menu item, and look for the screensaver tab.
1) From the Start Menu click on "Control Panel"
2) Select the "Appearance and Personalization" or "Display" option depending on which version of Windows 7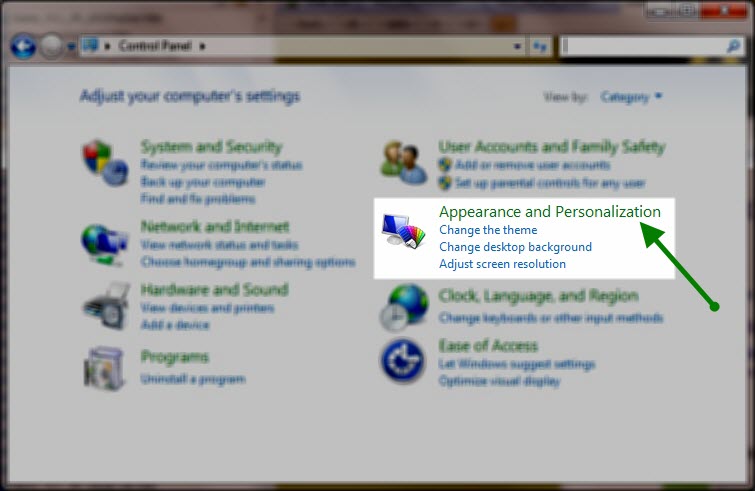 3) Click on the "Change Screensaver" option. It may be located to the left on some systems.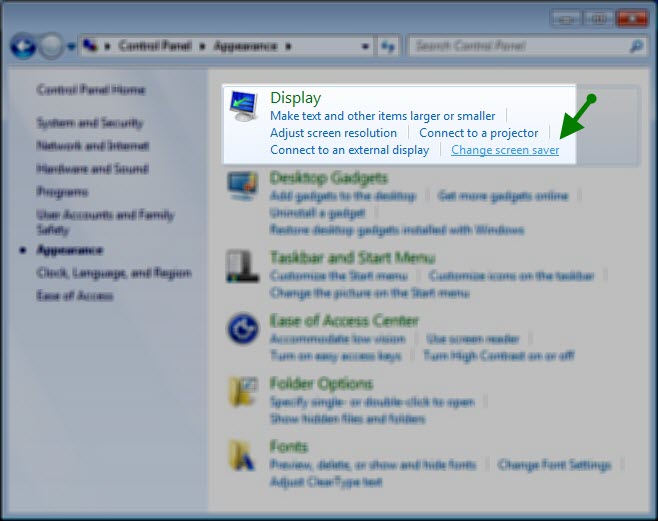 4) Click the arrow under the "Screen Saver" title and choose the "Ah Wha Gwan" item from the drop down list.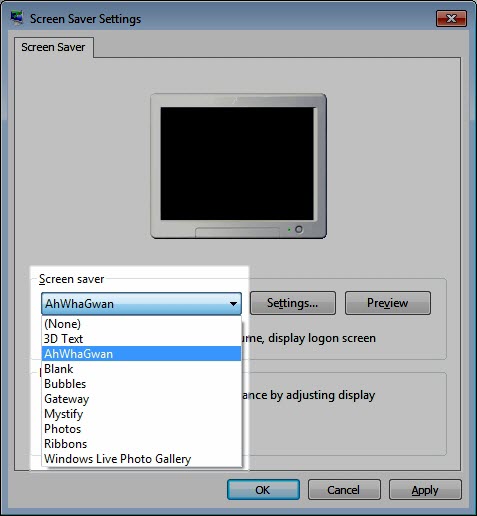 5) Set the "wait" value to determine the amount of time the computer is idle before the screensaver starts. A typical value is 5 or more minutes depending on your needs or usage habits. This means that if you leave your computer idle with no keyboard or mouse activity for 5 minutes, the screensaver will automatically appear.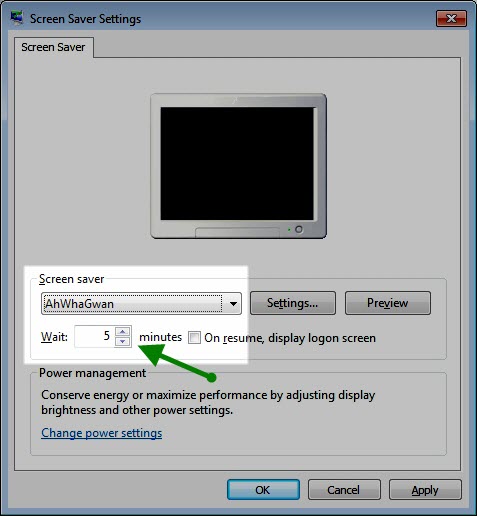 6) Click on OK to confirm the changes
To Uninstall "Ah Wha Gwan" Screensaver or Bing Bar
Use the Control Panel and select "Add/Remove programs" on Windows XP, or
select "Programs and Features" on Windows Vista/Windows 7 platforms, then
locate the application in the list as shown below and click the remove button.